Performance Tools I Wish I Had During My Olympic Days
By Catherine Garceau
For as long as I can remember, I've been prone to over-worry and emotional upset.
"Why are you crying Catherine?", my mother would ask as a cried again and again, silently in my corner.
For the most part, when I think back at my upsets as a kid, I don't remember what I cried about. I do recall feeling anxiety and allowing it to creep up at the slightest onset of doubt or disappointment.
Growing up as an athlete, I started off as a pool rat in the summer, and quickly began to train and compete as a dedicated amateur synchronized swimmer all year round. All throughout, I worried – a lot – and all I was given as a tool was encouragement 'not to worry'. The famous "don't think of the pink elephant" syndrome. Good luck!
Alas, after years of psychological mentoring and counseling, I learned to use 'coping' tools that helped me deal with my sensitive emotional nature.
Fast forward to 2000, even when I won an Olympic Bronze Medal for Canada at the Sydney Games, I'll admit that my journey was filled with much more struggle than most of my teammates (at least on the mental/emotional side). I became very good at willing myself to feeling more confidence and strong, but to what expense?
In Swimming Out of Water, I reveal the behind the scenes of this journey, which included depression, anxiety, and what later became eating disorders. All of it sabotaged by life and performance enough to force me to leave the team in 2002, premature of the 2004 Games in Athens I had my eyes and heart set on.
Now, when I watch the athletes compete in London, I wonder WHAT the athletes are ACTUALLY experiencing behind the scenes…Could they alleviate their struggles and/or could they better perform if they had better tools and strategies?
What I'm referring to are the practices I personally live by and teach that foster wellness over fitness, nurture mind/body balance, and support higher levels of emotional intelligence. What we eat, (and what we don't eat, like the foods that cause immune responses in our body) certainly have a big part in becoming more resilient and less emotionally reactive (yes!… food can mess with our emotions!) but there's much more available to us.
Emotional Freedom Techniques (EFT) is one of those tools, which can completely shift our emotional states in the moment and over time. Another magic bullet is the use of a brain entrainment device, which balances brainwaves and increases blood flow in the brain. I can only imagine how unstoppable I would have been as an athlete had I used a device like the David Delight pro and done EFT to clear emotional upset and from stress that is inevitably part of any athletes journey to claim a position on the Olympic podium.
After years of searching and trying every protocol to free myself of emotional eating and sadness, brainwave entrainment (Light and Sound devices) felt like the missing glue to bring it all together. By balancing brainwaves morning and night, I felt more calm and much more resilient to external stress that used to take me down. And as it turned out, a select number of high performance amateur and pro athletes used these technologies to better their results! If only I would have known!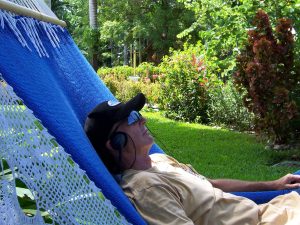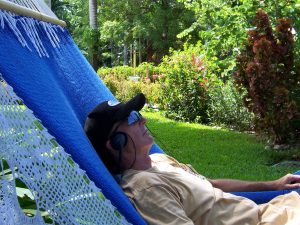 As a retired athlete, and wellness coach who wants to see all our athletes (current and retired) thrive with mind body balance, I'm excited to tell the world about these emotional freedom and performance solutions. Woman of all ages struggling with emotional eating can benefit. Athletes in all sports can benefit.
Every day, we watch heroes perform their 'best' at the London 2012 Olympics. As excited and inspired as I get sitting on the edge of my seat watching, I'm also left wondering; "How many athletes are compromising themselves to get there?"
—
>>>Catherine Garceau<<<
Health & Wellness Coach
BodyMind Nutrition – EFT practitioner
Speaker, Author of Swimming Out of Water
Olympic Bronze Medalist – Sydney 2000
CALL 1-888-832-9690
EMAIL info@catherinegarceau.com
www.catherinegarceau.com