These clinical deals are only available through the contact form below
THE LEGENDARY IMS VIBROACOUSTIC MOTION BED
---
We have ONE and only ONE of the beloved, long discontinued Integrated motions systems IMS vibroacoustic motion beds.
The ultimate clinical showstopper.  Paired with ROSHIWAVE 2.0 it takes your clients experience to a new level.
This THE LEGEND of mind spas and clinicians.  There has never been another piece of equipment like it.  Coveted by clinical therapists and relaxation spas alike the IMS motion bed provides occipital motion in the most natural and therapeutic way along with the power of vibratory therapy.  2 powerful vibration transducers are integrated into the bed.  By playing binaural beats through a stereo connected to the transducers the bed becomes the most powerful vibration therapeutic device.
The bed rotates and tilts smoothly thanks to the revolutionary motion technology developed by Larry Shultz so many years ago.
The ONLY ONE IN THE WORLD for sale anywhere…
THIS IS A PRIME SPECIMEN IN EXCEPTIONAL CONDITION WITH LITTLE SIGNS OF USE.  IT HAS BEEN FULLY TESTED AND VERIFIED BY MINDMACHINES.COM AS BEING 100% FUNCTIONAL AND IN PRIME CONDITION.  THIS IS THE ACTUAL UNIT FOR SALE PICTURED
Price: $9900.00 (+ $900 credit toward freight)
Your price $9000.00
CONTACT US FOR PURCHASE 
Private party sale (use the contact form below) – after making contact you will purchase directly from the owner.
INCLUDES:
IMS tactile motion/vibration bed with control unit
Onkyo stereo receiver (used to power the two vibration transducers
Vibrasound mind machine – output signal plugs into stereo to provide brainwave frequency based vibration signal to amp and transducers
PC based software for programming vibrasound unit
Custom made video instruction tutorials
Not available in the secondary market for well over a decade.  We cannot emphasize enough how unattainable and once-in-a-lifetime this offering is.
Includes the motion bed (bed with transducers and motorized base) and the control panel.  Connect any home stereo to drive the vibration transducers (connect just like regular speakers).  We recommend using dual binaural beats from a mind machine or a CD connected to your stereo.
USE THE FORM BELOW TO INQUIRE.
The company website is up, but they are no longer in production and have not been for well over a decade: http://www.motionforyou.com/bed.htm
Ancient relaxation arts teach the interaction of body and mind through the ebb and flow of life forces. Practice of graceful and fluid motions centered on these life forces creates harmony of the body and spirit, control of stress and achievement of personal excellence.
Motion devices can influence life forces in much the same way. Motion moves fluids through the body and brain. These fluids provide oxygen and nutrients which alter our perceptions and allow us to respond to stimuli in our environment.
Combined with other technologies such as light, sound and vibration, motion can stimulate the brain and our "neural network" to assimilate information and recover from the effects of the stressful environment in which we live.
Integrative Motion Systems creates motion devices that are tools for personal transformation, learning and self-healing. Tidal meditation through motion allows you to reach a relaxed, composed and focused state of being; to enjoy the calmness, serenity and effortlessness of your personal best.
Experience therapy as never before — through motion with the Vibro-Acoustic Motion Bed.
This is literally the ONLY one for sale in the world.  The condition is stunning.
SHIPPING/FREIGHT: We recommend:
FreightCenter.com
34125 US 19 N, Ste 300, Palm Harbor, FL 34684
Tel: 727-450-7800 – Fax: 727-450-7808
Item is in Dallas, Texas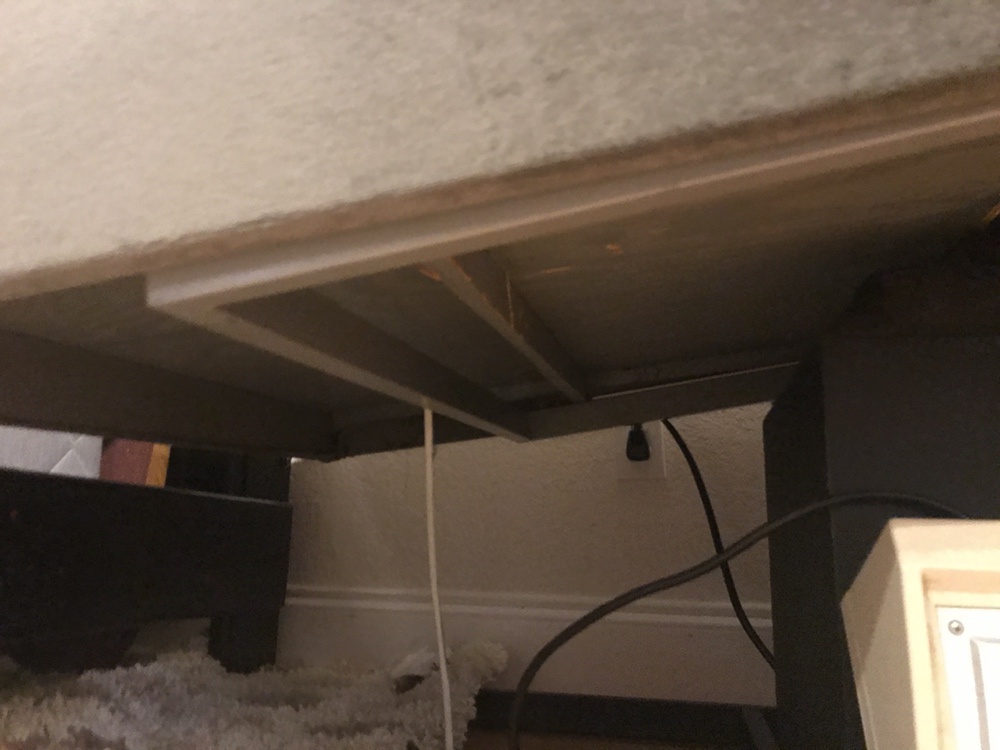 ---